Horn / horn / siren's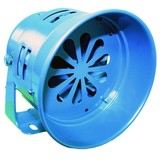 Siren 12 Volt (AUTM-01691).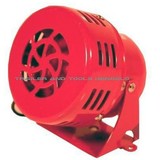 Mini Siren, 12 Volt (AUTM-01398).
Horns / sirens
Safe and familiar. A horn / siren simply belongs to the car. This mainly concerns the safety, but it can be more than that. In the spacious and always dynamic range of Trailers And Tools you will find almost everything in the world for automotive parts and accessories.
You have more than enough supply even when it comes to car horns / horns and sirens. Of course they satisfy all the requirements of the law, so that you can get responsibly and safely on the road. Yet it does not stop with that. Several cars and models and different drivers have different needs. Also in the personalization of your horns we give you alot of choice, and the necessary accessories.

Everything for your car
When it comes to your horn or siren then you will find it in our range. We make exclusive use of products that are renowned for their high quality. This applies not only to our horns and accessories.
All our products are only presented to you as we make sure that they meet our strict quality requirements. We also believe it is important to give you the benefit of our services.

A competitive price and high service
At Trailer And Tools we offer competitive prices for our entire product range. In addition, we have a strong service. Our range is not only large, we have a large stock. So we can deliver your order very quickly.
If you have any questions you are more than welcome to ask one of our professional employees. You can easily place your order on our website or visit us in Hengelo. Our showroom of 600 m2 gives you a clear and vivid picture of what we offer.