Windshield wipers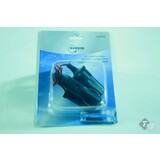 12 volt car adapter (ELEC-00173).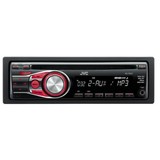 Car radio JVC KD-R321 (AUTM-01702)
Windshield wipers

If you are employed in the automotive world you obviously want access to several articles that give you the chance to make your workshop or garage complete and approach any task whatsoever with the best resources. When it comes to automotive tools and automotive parts then you're at the right place at Trailer And Tools. Our extensive product range gives you all the chance to find the tools and parts you are looking. We offer this to you under very favorable conditions. Safe on the road means that the driver has a clear view of the road. We give you all the chance to make this possible. A wide range of lighting for the car is one, but if you're looking for windshield wipers, you have come to the right place.
Everything for the car

With our broad and diverse product range it also gives a choice for all your windshield wipers. With or without spoiler and also frameless, they are available at us. Of course at us you haves all choice for different sizes. Do not be afraid that you will be able to find the product that you need. If you have questions or you are not sure which product is best for your situation? Our expert staff will gladly assist you with advice and guidance.
Why pay too much?

We buy in bulk. In this way we not only have a very wide range, but also a large stock. In this way we can offer very attractive prices for our entire product range. It also means you do not have to wait long for your order, we are acting quickly. You are more than welcome to use our webshop. Also, you can come visit our showroom in Hengelo.