Tape & Glue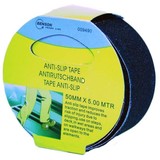 Anti-slip tape. (GERE-00725).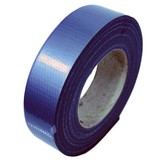 Duck Tape, 10 meters. (GERE-00 727).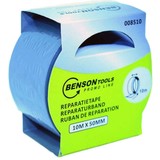 Repair Tape 10 mx 50 mm (GERE-01368).
Tape & Glue
Taking action in emergency situations is simple if you have duct tape at hand. Durable, self-sealing duct tape is available in the range of Trailer And Tools. You can seal it, retain or enhance almost everything during your remodel or fix-up projects. Duck Tape sticks to virtually any surface. The creation of watertight seals on surfaces, pipes, boxes, or anything else that needs a strong seal is possible. Use it in your home or work for repairs, such as cars, caravans and motorcycles. We have anti-slip tape, normally Duck tape, marking tape, repair tape and glue in our wide assortment.

Trailer And Tools
Good quality and favorably priced tools can be ordered quickly and easily online at Trailer and Tools. Trailer and Tools gives you almost everything for the workshop or garage, but also for your trailer, boat trailer and caravan we have many parts. In addition to the workshop and garage tools, we also have the most common hand tools in our range. Above you will find a wide assortment, sorted in a clear list of subcategories. Our online store is clearly structured and offers value for money.

How to buy your automotive tools at Trailer And Tools?
There are two ways to buy tools, parts or accessories from Trailer And Tools. You can order them at any time of the day in our webshop, we will make sure you keep your purchase gets delivered at home or at work as soon as possible . But you can also drop by our store in Hengelo, you can compare o the spot what you want and take it with you immediately. For questions, please contact Trailer And Tools; Our technical department is ready to answer your questions via e-mail and in store, please contact our professional employees. Remember, do not hesitate and buy your tape and glue from Trailer And Tools today!