Cutting pliers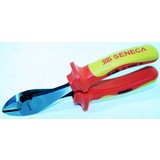 Cutter, Isolated, Professional (GERE-00449).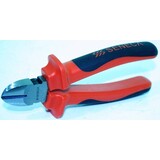 Cutter, Professional (GERE-00448).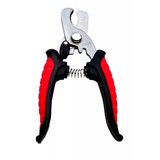 Cutting pliers


Trailer And Tools is your address for trailer supplies, automotive tools, workshop equipment and more. We have a large range and a large stock so you not only have much choice, but your product (s) will also get quickly in the home or the workplace. Because we buy bulk we can offer our products at competitive prices.
Besides the aforementioned matters Trailer And Tools also offers a wide range of high-quality hand tools of all kinds. Among others you can think of measuring tools, screwdriver sets, hammers, chisels and pliers. Everything is in our webshop neatly divided into convenient categories so you can quickly find what you are looking for.
If we look at the category of pliers, because we have a subdivisions for different pliers, of course, serve several purposes. One of the types of pliers we offer are cutters. In this sub-category we have several cutters for you included in our range.
Pliers, eg for cutting cables, wire, aluminum and leather

Our various cutters can be used for various things. Are you looking at the different models and choose the cutting pliers that can be used best for the task you want to perform. At each cutter is a description so you can easily see if this tool is suitable for your job. Although our cutters are of good quality, it is of course true that the life if used improperly, such as by cutting thick cables can be shortened.
Order your tools quickly and easily, or search for it in our shop

Did you find what you were looking for? You can easily order your cutting pliers, or other products, and then quickly have them delivered at home or at your workplace. You can also visit our spacious store in Hengelo (Overijssel); so you can see our products with your own eyes and our staff is available to answer any questions. Trailer And Tools, for all your tools, and more.