Test tools / Tinker tools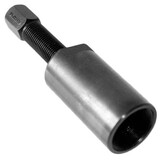 Flywheel puller M30 x P1.0 (AUTM-01 442).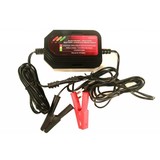 Trickle Charger, 12 volt, 2 amp. (AUTM-01298).
Test tools / Tinker tools
Who wants tinker with his or her motorcycle, need tools for that. Trailer And Tools specializes in automotive tools, but we also have a few things about test and tinker tools specifically for motorcycles. These special motorcycle tools can be found in this category. Perhaps we have the article you are looking to continue the tasks on your engine. The products in this category are diverse, but all of good quality and available at bargain prices.
Various tools for tasks on engines
You will find in this category several products that can help you in testing and tinkering with your bike. So we have for the balancing of the tires of your motorcycle a balancer adapter. Well balanced tires are important if you want to drive around fine and safe on your motorcycle. We also offer a roller wheel, for a modest fee, you get a device that is ideal for cleaning the rims and the (dis) assembly of the belt / chain.
Furthermore there is a flywheel puller in this category, also available as a 10-part set, as well as a 12 volt trickle charger and even more products for your motorcycle. Choose mainly the product you need, knowing that all products are of good quality and that you are not paying too much.
Order your power tools quickly and easily
Have you found the tool you are looking for, for tasks on your engine? You can order and pay easily, then you have the order fast at home and you get to work on your motorcycle. If you have questions about the proper use of this tool, please contact us for advice. It is also possible to visit our spacious store where you will find all of our products on display and you can contact our staff with your questions. Then you will receive expert advice while enjoying a cup of coffee . See you at Trailer And Tools!