Compressors, compressor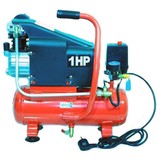 Compressor, 230 Volt, 8 Bar, 6 Liter (WERK-00060).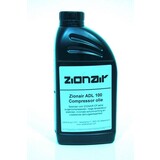 Compressor oil, 1 Liter (LUCH-00312).
Compressors
Trailer And Tools is your partner when it comes to automotive parts and automotive tools. We have almost everything for your garage and workshop with a high quality of mutual products is always guaranteed. In these compressors should not be missed in our extensive and diverse product range.
Even when it comes to compressors will find more than enough choice for us again. Whereby here, too, we offer this for you though under very favorable conditions.
Regardless of the large and other opportunities that you offer your garage or workshop we also have on offer for you in our range.

Make your choice
When it comes to compressors you will find at us everything you need, not only a wide range of compressors, but also all sorts of accessories. For example, make your choice of a compressor with a 40 liter tank, or one of six liters. So that your choice is adjustable not only to personal needs, but also on the basis of your budget.
You will discover at the Trailer And Tools
Trailer And Tools is your partner for your workshop or garage, not only when it comes to the wide range of the most various articles, but also because we offer this under the most favorable conditions.
We buy in bulk. This makes it possible for us to handle a large stock which means for you that we can process your order quickly. Additionally, this means that we are able to offer very competitive prices. For advice and counsel you have come to the right place. Our expert staff will help you with your questions. In addition to our webshop you are more than welcome to visit our showroom  of 600 m2.