Miscellaneous spray cans / lubricants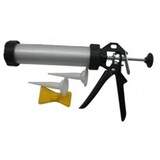 Caulking gun set super profi 240mm (GERE-01515).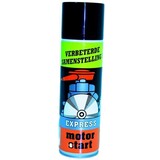 Express engine starts, 300 ml (AUTM-01 245).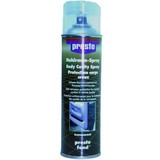 Prest Cavity spray, spray Cavity, Cavity spray, 500 ml (AUTM-01236).
Miscellaneous spray cans  / lubricants
The Presto range of products is the perfect protective spray for your car and thus offers a highly competent range of pre-treatment, under body coating, cleaning, protection and auto white protective coating - all from one source. But not only for your vehicle even around your house and garden  ithas numerous applications for repair and conservation of things of value. Whether scratches or gouges, cracks or fractures, creaking or crunching - here you can certainly find a solution for what you need.
From stone chips
For example Presto Stone-chip black, a sprayable protection from stone chips. This agent can be sprayed over all coating systems, has good corrosion resistance, is weather resistant, sound-absorbing and permanently elastic. Presto Stone-chip black is a water-based stone chips and corrosion protection for the bottom side of the car and the visible parts. Due to the solvent-free composition, it is very environmentally friendly. It forms an elastic protective immune from stone chips and can be applied within 60 minutes. For use on: Cars, caravans, tanks, boats, trucks, spoilers and sills.
Trailer And Tools
Trailer And Tools, your partner in the automotive, we offer everything for automotive tools and workshop equipment. Our range is wide and diverse. Please have a look around, you might find exactly what you need in order to jobs on your car. Are you handy with cars, you can do yourself by purchasing our products to save high garage bills. We think it is obvious that the ordered products meet strict quality requirements. We therefore offer only products that have a proven quality. Except that we have a very extensive range, we also maintain a large stock. This way we can process your order quickly.
Quickly ordered, quickly at home
If you have found what you're looking for, you can order the items quickly and easily. You then have the tools quickly in house. Do you have any questions about how to use the tool? You may contact our technical staff for advice.
Trailer And Tools has everything you need to repair and tune your car.