Miscellaneous Swivel casters / Fixed casters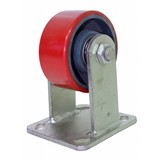 Heavy fixed castor 200 Kg 4 "(ZWEN-00041).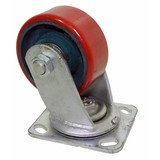 Heavy swivel castor 200 kg 4 "(ZWEN-00001)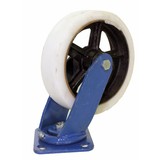 Heavy swivel castor 350 kg 8 "(ZWEN-00002)
Miscellaneous Swivel casters / Fixed casters
Your workshop or garage deserves a range of products that makes it complete. When it comes to automotive tools or automotive parts you've come to the right place at Trailer and tools. Our wide and diverse product range gives you the chance to virtually everything you are looking for and under very favorable conditions. One of the most common necessitate encountered in the workplace, it is often heavy articles moving in small and sometimes awkward spaces. That you have various resources at your disposal does not change the fact that the swivel castors and / or fixed castors have always been of great importance. Of course you will find these well respresented in our assortment.
Quality regardless of your choice
At Trailer and Tools you will discover a range that is as broad in diversity that it's hard to imagine that you can not make your choice at us. With so much choice you can tune this choice on your budget and requirements. This naturally also applies to our swivel castors and fixed castors. That they are subjected by their use of the necessary wear, means you want a guarantee of quality in your choice. We apply a strict selection process for all our products, so we can promise a long life.
Do not pay too much
Quality does not equal high price tag, at least not with us. We ask competitive prices for all our products. We can do this by buying in bulk. This makes it that we can give you very competitive prices. A large stock means that we are able to complete your order quickly So you can quickly get started. Please visit us in our showroom in Hengelo. The coffee is ready.