Welding Helmets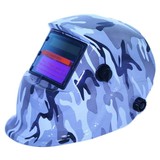 Automatic Welding Helmet (LASA-00037).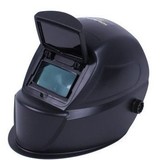 Welding Helmet (LASA-00022).
Welding Helmets

You probably know them, welding helmets with such a beautiful print. You also want that, just where you get this type of helmets, you have to get it yourself from America? Fortunately, the answer to this question is Trailer And Tools, we have next to a traditional simple welding helmet also wonderful helmets with print. Then you have the security you need with welding, but then you also look very good. At Trailer And Tools, you can choose from a variety of prints, from a cool flame print to an American theme. So for a nice helmet, which is also very safe, choose Trailer And Tools.
Trailer And Tools is your specialist in welding accessories

Besides that, you can buy wonderful welding helmets at Trailer And Tools, you can come to us welding machines and other welding accessories. We have welding aprons, welding gloves, but also appliances and other accessories. Think for example of pliers with which you can clamp together the metal that is being welded, or a handy trolley with which you can transport the gas cylinder and the welding machine together. So for everything you could possibly need with welding,  then you are at the right address at Trailer And Tools.
Trailer And Tools is more than an online store

Of course you can easily order your helmet and other accessories on our website. Here we have a webshop. This is probably the easiest for you, you do then to leave the house to make your order, and you can place your order at any time that suits you. You can also visit us in our store, please view all of our wonderful helmets with your own eyes. You can then make a choice and after checkout, you can take your new helmet directly home. We leave the choice to you, we make sure that a cup of coffee is ready, or that your helmet is delivered quickly at home!