Miscellaneous Wheels / Tires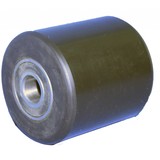 Nylon wheel 85 x 90 mm. (WHEEL-00015).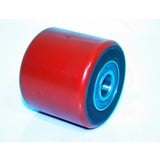 Pallet truck wheel, PU 80 x 90 mm (WERK-00029).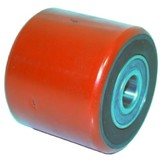 Pallet Wheel, PU 70 x 80mm. (WERK-00251).
Miscellaneous Wheels / Tires
Everything to make your garage or workshop complete, which is obviously what you want. Then you want to obviously have access to a wide selection of products, a guarantee of good quality and all at competitive prices. At Trailer And Tools, your provider of automotive parts and automotive tools, you've come to the right place. At us you will discover gives a very wide range of the most diverse products for your workplace, you have the chance to do your work properly, and more. With this, a strong selection of wheels and tires can not be missed. We give you the chance to buy everything from here, with plenty of choice, so that you can find the solution in our range.
Make it complete
Whether it is about a wide range of castors, a strap, for example, a quadricycle tire or wheel meter, you will find it at us. So you have plenty of choices to adjust it to your needs and your budget. Additionally, you can when it comes to the availability of our products expect a combination of choice, good prices and strong service. Of course this applies to our entire range.
Do not pay too much
Not only will you discover a very wide and diverse range at us, but you will find that we also maintain a large stock. By buying in bulk we can give you the advantage. Because we have almost everything always in stock, we can process your order quickly. This allows you to get started quickly. Also we are also able to offer very competitive rates to you in this way, without this being at the expense of the quality. Besides our webshop we invite you to visit our showroom in Hengelo, the coffee is ready.